WELCOME TO THE EUPHONIUM RECORDS HOMEPAGE
Euphonium Records is a netlabel curated to host the exciting electronic music of artists from all corners of the internet. We boast a wide array of genres and sounds, and what unites our artists is their ability to harvest raw emotions and transmute them into wavelengths. We are convinced our artists will grip your palpatating heart with their audio - they're dedicated to giving you an experience, whether they're harpooning your mind with a dose of agony or showing you a fun time.
The budding community that's resulted from the mixing of talent has been uplifting and vigorous. We're extremely proud - if you're a producer, we'd love to see you here! All we're missing is you! (Please be sure to read the FAQ.)
If you're a listener - get comfy or pumped, your choice, and please enjoy!

Our Discord server is invite-only. Become involved today by sending a demo or interacting with our social media and we may seek you as a dignified addition to our community!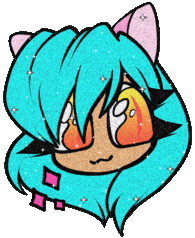 6/27/2020 UPDATE: THE MOST IMPORTANT THING OFFICIALLY OUT

A surf-rock, lofi, indie symphony, created with a budget of only 30 USD, brought to you by Daily effort, is now available on Euphonium Records. Descend into a hazy sea of lofi acid surf motifs and enigmatically honest lyrics with this genre-breaking release.
6/13/2020 UPDATE: DEATH AND LONLINESS OFFICIALLY OUT

A story of insecurities, loneliness and imperfection, brought to you by 1ain 0f th3 w1r3d, is now available on Euphonium Records. Immerse yourself in this melancholy dip into a bleak psyche.
6/6/2020 UPDATE: PRONOUNSINBIO OFFICIALLY OUT

An emotional tale of gender identity, pain, courage and the struggles of RSD brought to you by Valyri. 41 minutes of pure anguish and emotion, spread out through 15 tracks, is now available on Euphonium Records.




EST 2020 | Contact @ euphoniumrecords@gmail.com | Cursor code by: Catherine!